Glock 43X Black 9mm
A Perfect Fit
With an extensive history of reliability and durability, GLOCK has expanded the product line by introducing two compact slimline pistols; ideal for everyday carry. Chambered in 9X19, both pistols feature a compact, and a 10-round magazine capacity. While the two pistols share the same size frame, they each have different slide lengths. The slide for the G43X is the same sub-compact length as the G43 (6.06 in) while the G48 has a compact length (6.85 in).
Designed for Comfort
Carrying on with the design of the slimline series, the G43X and G48 create a perfect slim fit for a wide variety of hand sizes. The compact slimline frame combines a fuller size grip length with a minimal profile of approximately 1" for a comfortably balanced, versatile grip that's perfect for a variety of users. While the width is similar to the G43, it is slightly wider to allow for increased round capacity therefore, the G43X and G48 magazines are not interchangeable with the G43.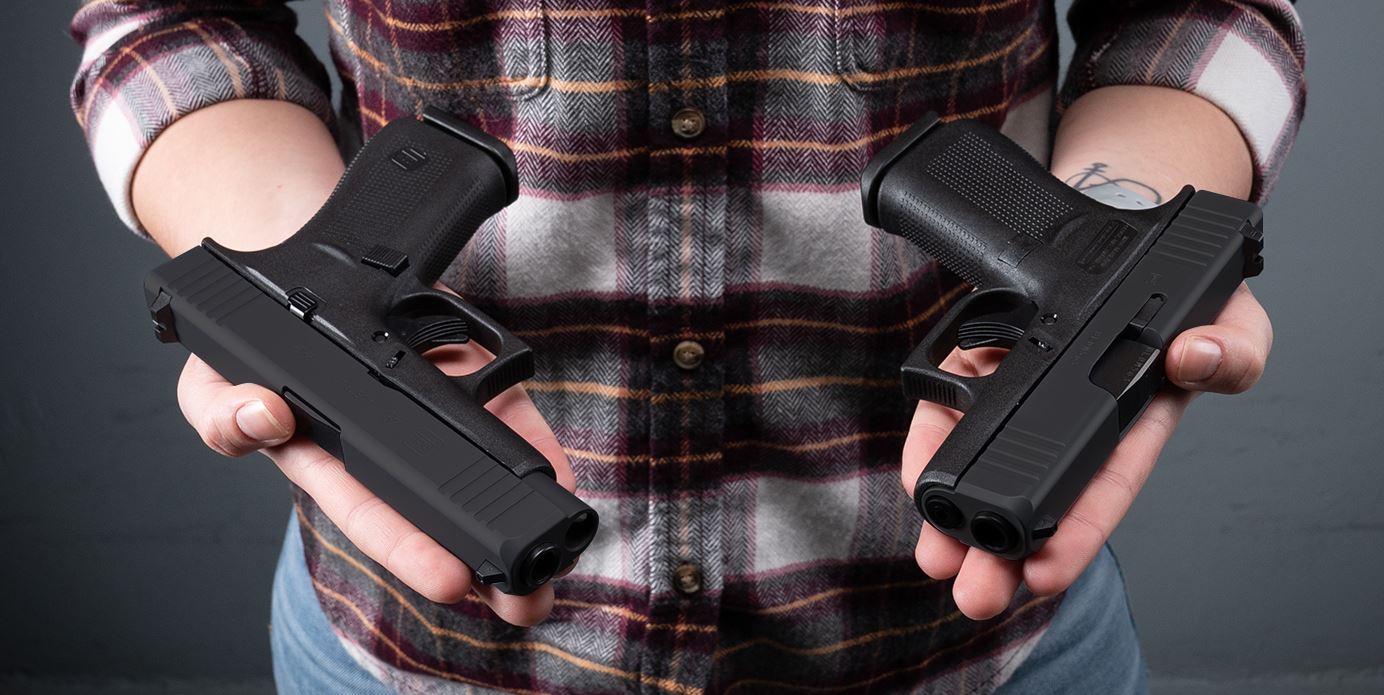 Maximum Value
Both pistols are priced the same as the G43 and are available in three sight configurations; standard, GLOCK Night Sights (GNS), and Ameriglo BOLD.
These pistols will also be included in the GLOCK Blue label program for qualified military personnel and first responders.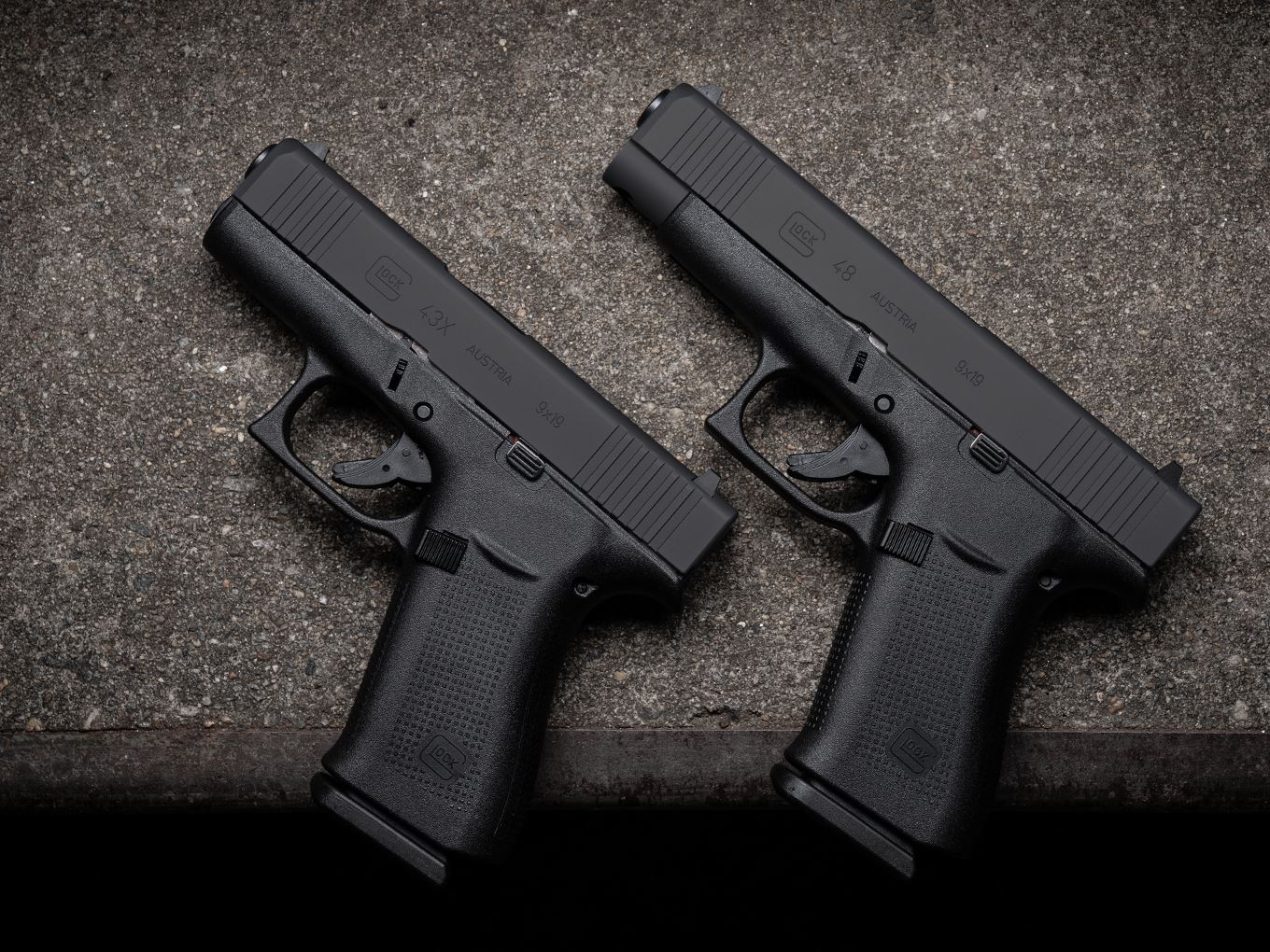 Unique Features
The G43X and G48 feature a similar height as the G19 with a slimline width for increased concealability. Additionally, they feature front serrations, a comfortable built-in beavertail, reversible magazine catch and a match-grade GLOCK Marksman Barrel. Both models also come with 10-round capacity magazines featuring high-visibility orange followers.
Glock 43X Black 9mm